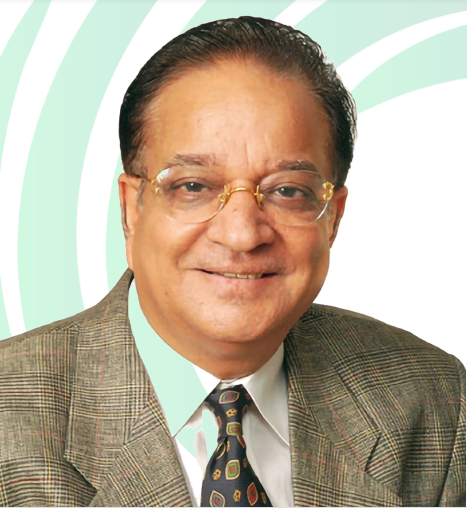 OUR MENTOR
Late Shri Satish Chandra
The late Shri Satish Chandra started his career in the infrastructure industry with Chandra International, which he founded in 1988.
He established food processing factories in CIS countries, as well as footwear production and an export-oriented unit with Russian partners.
He subsequently partnered with the Russian conglomerate Tyazhpromexport in steel plant modernization, through his OPG group, in the 90s.
In the early 2000s, the OPG partnered with JSC Centrodorstroy Russia to jointly execute multiple road projects in India, as the joint venture company 'Centrodorstroy India', under the guidance of our mentor cum Chairman and the leadership of our MD, Mr Sandeep Chandra.
As a tribute to his father, late Shri OP Gupta, Mr Satish Chandra established a senior secondary school in 2007 by the name of OPG World School.
He was elected the Honorary President of the India-CIS Chamber of Commerce and Industry, during which he devoted his time and effort to strengthening the chamber, leading delegations to CIS countries, holding exhibitions, conferences and seminars.
Shri Satish Chandra worked throughout his life in the infrastructure sector, strategizing to expand his operations manifold. His vision is successfully implemented through the institutions he has created, which will keep his legacy alive for times to come.